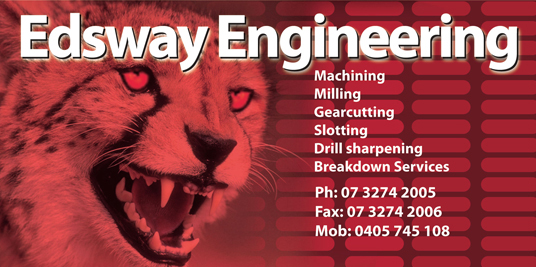 General Engineering, Vertical boring, Gear cutting and Slotting


EDSWAY Engineering is based in Coopers Plains, Brisbane, Australia. We are a specialist machine shop and engineering company with 20 + years experience
,
specialized abilities in machining, gear cutting and reconditioning.
We have vast

experience in mining, crushing, quarries, electric motors and gearboxes.
Edsway Engineering is solely owned by Mr. Eddie Engelbrecht
.
We also run a breakdown service to help customers, should they require us. For your convenience, we run a 24 hour breakdown service. Call our Mobile number listed above.